danny jacob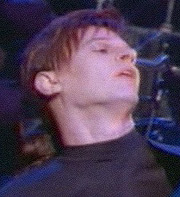 Danny Jacob is new to Grand Illusion but he is certainly not new to music fans all over the world. He once was part of the band Signal, but has for many years been a session and tour muscian living in Los Angeles.
Danny has for many years been the guitarist behind George Michael both on stage and in the studio. He has also played and recorded with Ray Charles, Elton John, Bette Middler, Tower of Power, Sheena Easton etc.
Nowadays he is also a successful composer and arranger working a lot for Disney writning music for there success shows; Lilo and Stitch, Phineas and Herb, Brandy and Mr. Whiskers, Emperors New School etc.
members
guests
Grand illusion live members
old members