staffan stavert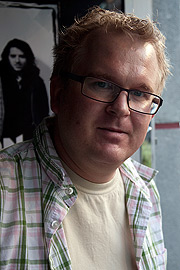 Staffan Stavert has for more than 20 years been one of the most sought of keyboards player in the south of Sweden. He's also a very skilled arranger.
Since the autumn of 2010 Staffan is a part of the Grand Illusion "Live" band.
In 1992/1993 Staffan also was a part of the band (while the band name was Promotion).
On the Prince of Paupers album he plays keyboards on two songs; "On and On" and the Japanese bonus track "Not For Sale".
members
guests
Grand illusion live members
old members